Office Buildings
The future's universal plug connected to the DC grid.
USB-C 100W Socket
The standard socket connected to a 350Vdc grid. For powering small DC devices up to 100W conform the PD standard in the USB-C.
Description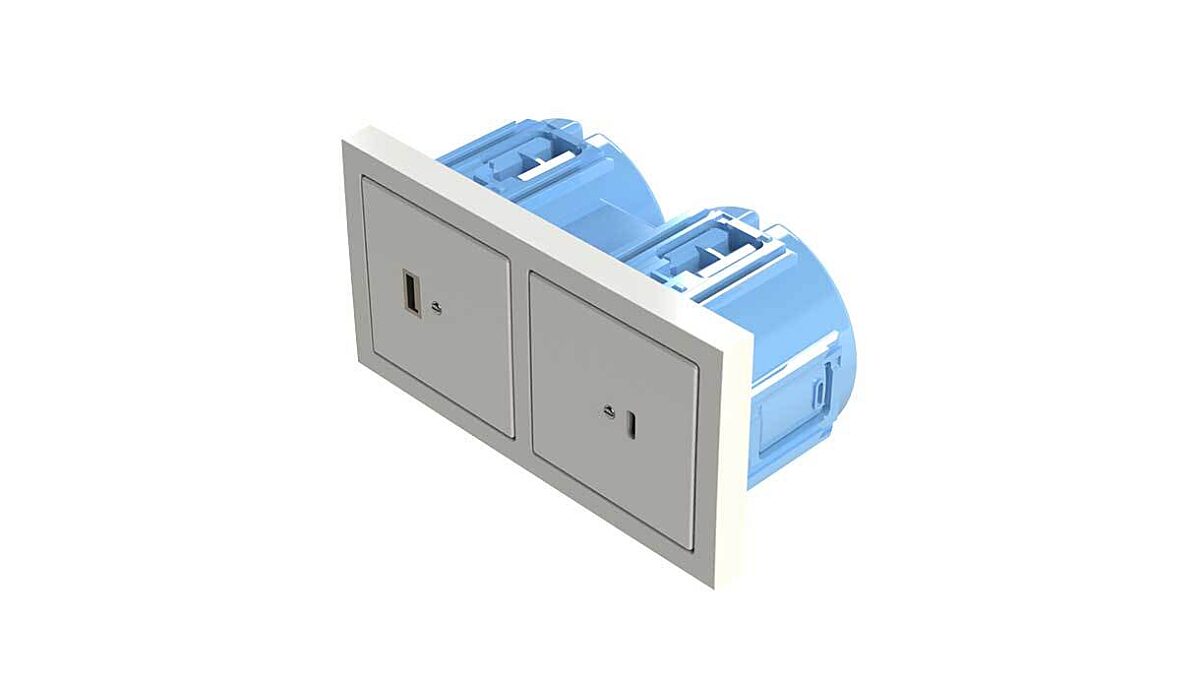 This is our answer for DC sockets in homes, and offices based on the 350Vdc grid and Current/OS.
Features
Wall enclosure
Isolation from the DC grid
USB PD power profiles
USB-A 5V 1.5A socket
USB-C 20V 5A socket
Up to 100W power delivery
Automatically selecting the correct DC power
Superior DC/DC efficiency >94%
Suitable for 350V DC grids
Current/OS compatible
Compatible with the Current Router as a protective device
No inrush current