Office Buildings & Homes
Products that integrate a DC grid into an office environment. Also compatible for home appliances.
USB-C/A 100W Socket
A unique solution of a combined USB-C / USB-A socket. Current OS compatible, it is powered on 350Vdc grid and combines electricity with communication thanks to Power Delivery (PD) Protocol..
Description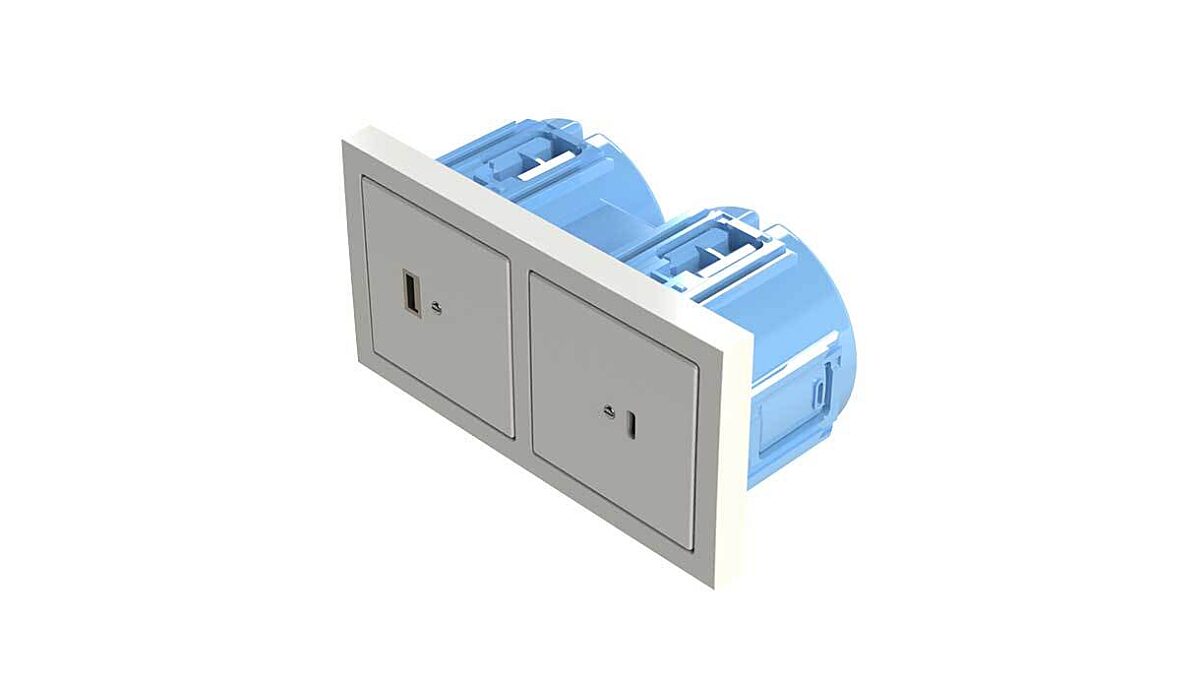 Features
Wall enclosure
Fully isolated from the DC grid
>91% efficiency
USB-C socket up to 20V 5A (100W)
Full USB-PD power protocol (5V, 9V, 15V, 20V)
Fast output disconnect switch against short circuit
USB-A socket 5V 1.5A
350V DC input voltage
Current/OS 350V compatible
Compatible with Current Routers as protection device
Internal power supply
Standard wall mount socket format
Datasheet
USB-C 3x100W Charger
This 3 port USB-C charger, designed for office and home applications, is the compact solution to charge multiple devices such laptops, and phones at 48V.
Description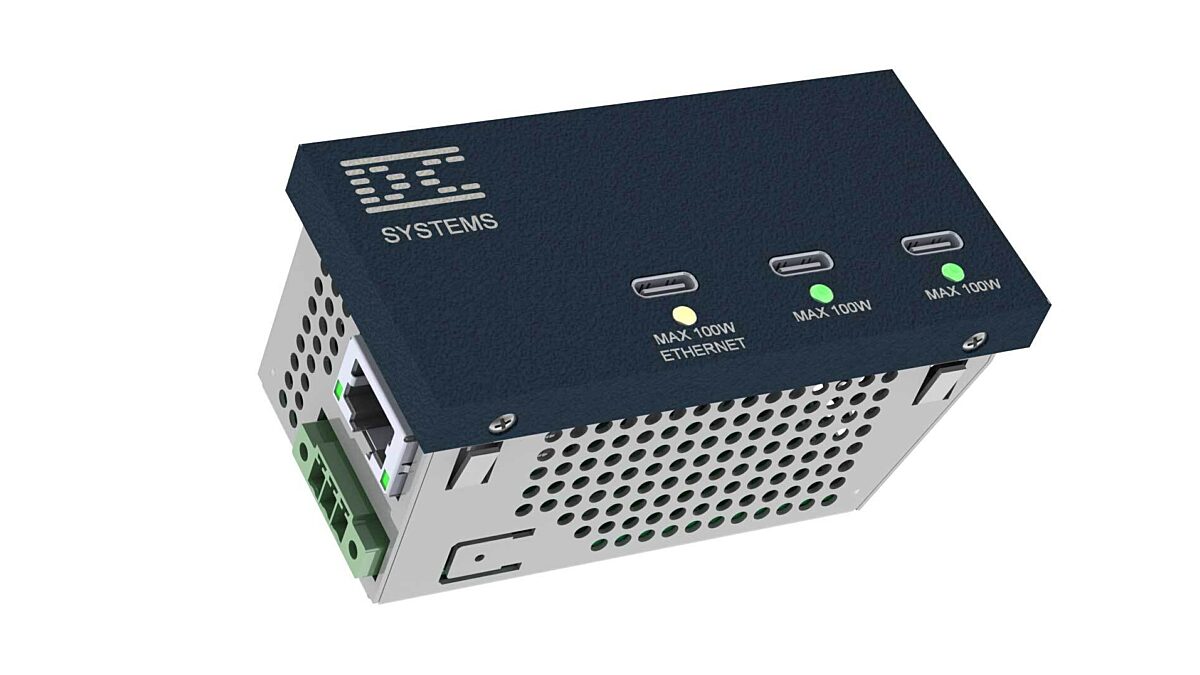 Features
USB power delivery up to 100W per port
Fast data communication (1Gbps)
Ethernet over USB-C connection
Droop output power based on input voltage
Fast output disconnect switch against short circuit
Operation LED indicators
SELV System
Mosaic format
Datasheet