About Us
We realise innovative smart DC systems for utility buildings, offices, public and commercial areas, on an infrastructural level. We focus on DC safety, efficiency, controllability, savings on energy and raw material.
Last update on
28 March 2022
'Sustainergy' MVPs
DC Systems, headquartered in Netherlands, is a global company offering innovative smart systems on Direct Current (DC). We are the leader in innovations in the field of development of safety applications and controls for smart DC microgrids in public and commercial areas, and homes. In collaboration with our partners in the novel Current/OS foundation, we create systems that are the fundament of a sustainable energy transition.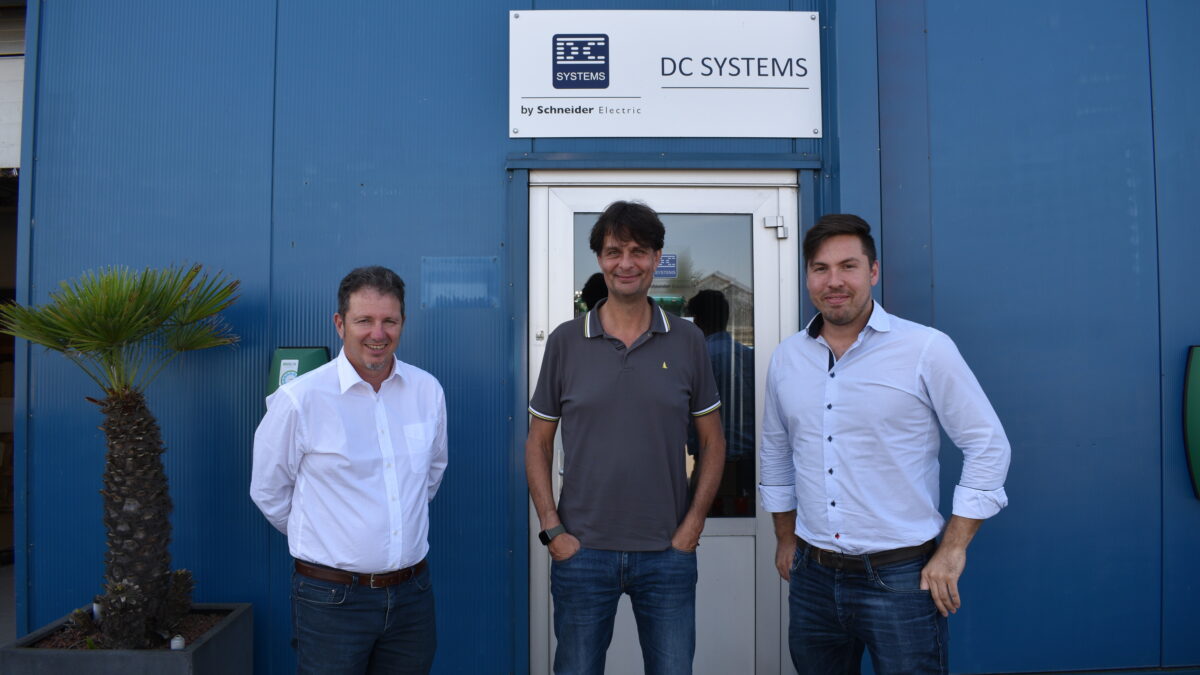 (left to right) Innovation Director at Schneider Electric Yannick Neyret, former CEO of DC Systems Harry Stokman, and Sales Director & General Manager of DC Systems Sebastian Greiner.
In January 2021, DC Systems joined Schneider Electric, the global specialist for digital energy management and automation solutions with more than 137,000 employees in over 100 countries. The addition of DC Systems' expertise reinforces Schneider Electric's expertise to provide resilient and sustainable energy infrastructures for relevant applications such as building microgrids in unreliable public grid environments, or long-distance applications such as public lighting.