DC and Sustainability in the Greenhouse
Direct Current B.V. is developing a DC version of the currently used HID ballast for the greenhouse market.
Last update on
09 February 2023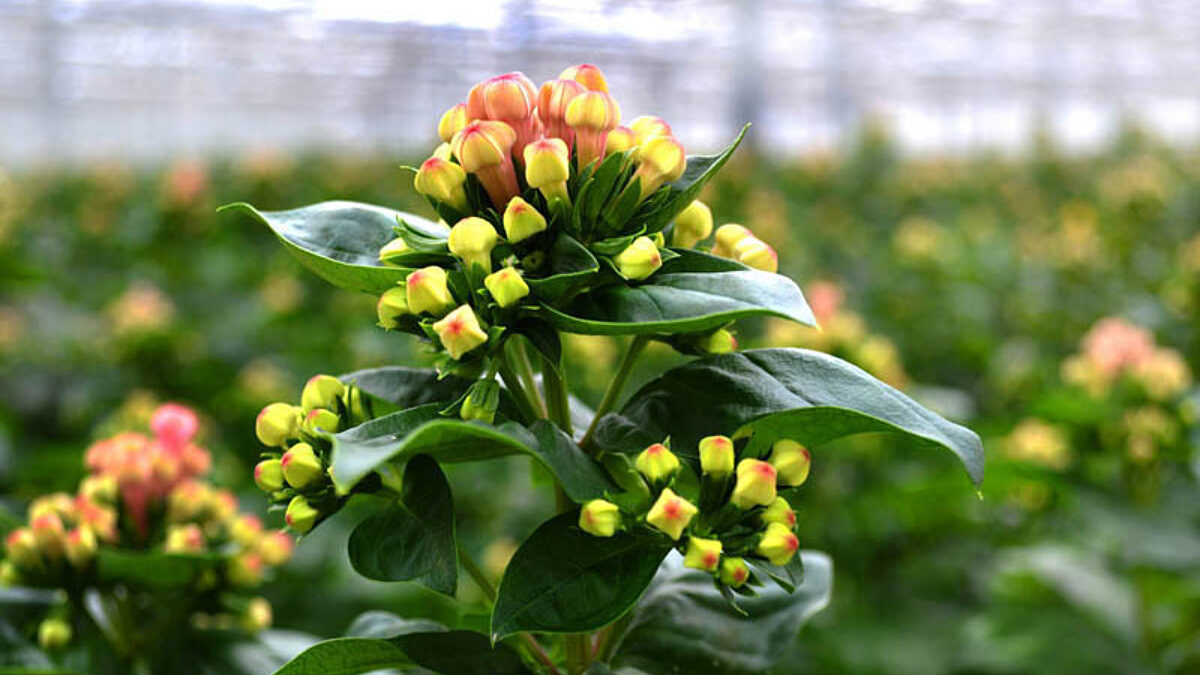 DC and SON-T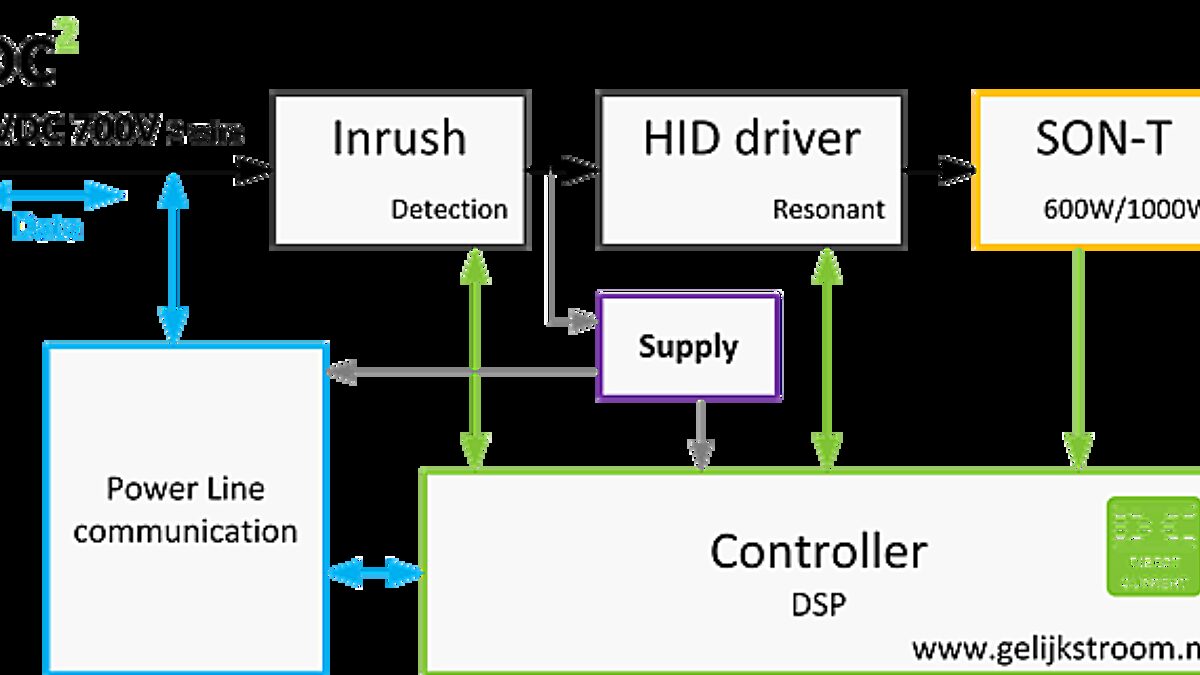 View
HID Lamps schema
The greenhouse market widely uses HID lighting fixtures to illuminate crops. When using supplemental lighting based on AC, a lot of energy is wasted in the conversion of AC into DC in each lighting fixture. This energy loss is converted into heat waste in each fixture. If the entire greenhouse would use DC, these losses would be reduced. By centralizing conversion of AC to DC in the greenhouse instead of local conversion in each of the lighting fixtures, a significant amount of energy would be saved.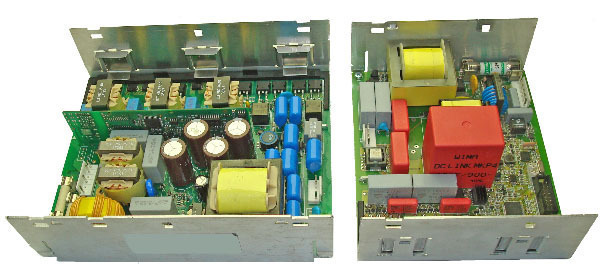 Currently used AC driver:

Input voltage 1ph 400Vac 50Hz
1000W SON-T
Driver from Philips
Efficency: >96%
Power factor: 0.98
Input current: 2,6 Aac
Wire 3x 2.5 mm² + PE max. 9 lamps
Wire 3x 4 mm² + PE max. 15 lamps

Prototype DC driver:

Input 700Vdc
1000W SON-T
PCB mounted in a Philips case
Power Line communication
Efficency: >98%
power factor: NA
INput current: 1,4 Adc
Wire 2x 2.5 mm² + PE max. 11 lamps
Wire 2x 4 mm² + PE max. 18 lamps
System Overview
The block diagram below clearly demonstrates that central distribution panels belong to the past and are to be replaced by a local connection to a DC bus where communication and energy go hand in hand.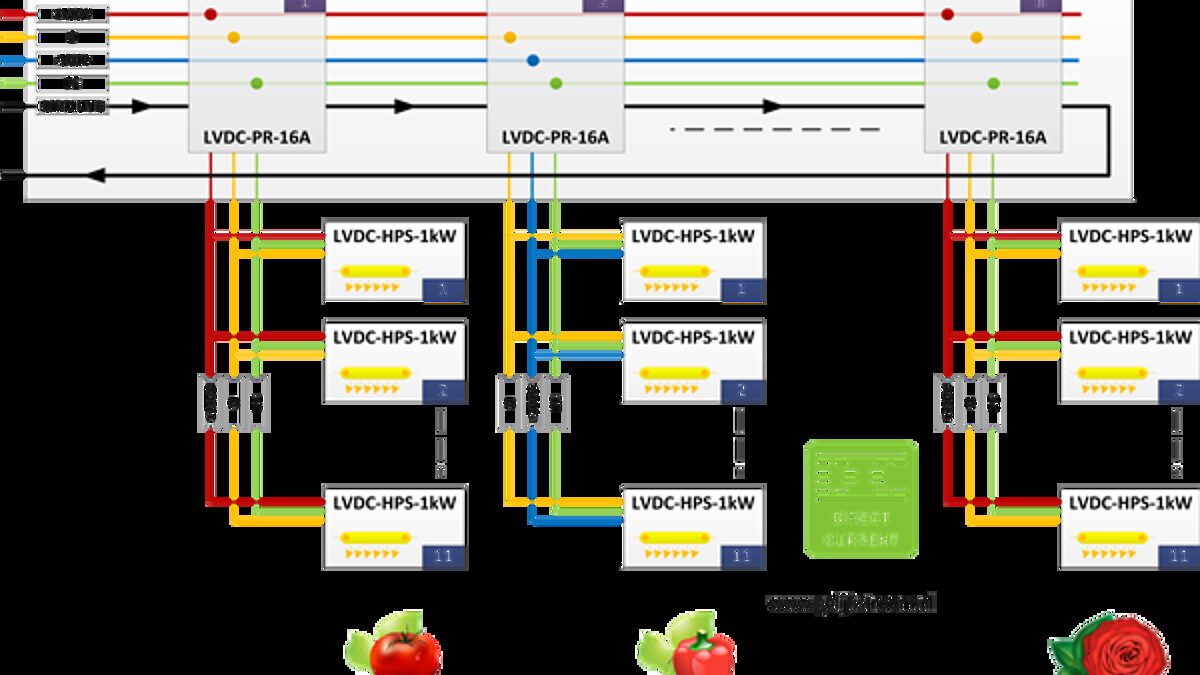 View
LVDC Infra HID schema
Collaboration
Direct Current B.V. also sponsors this project Gelijkspanning Komt in de Kas (DC in the Greenhouse). Direct Current B.V. gives technical support for the development of the DC infrastructure and the development of DC lighting fixtures in the greenhouse.
The following organizations displayed in the image on the right side are also sponsors of this project. For more information, please visit the website of DC Foundation at www.dcfoundation.org. In the Hague College, we have initiated a program in cooperation with the DC Foundation in order to motivate students to work with DC and to learn the subject of DC.
Innovation
A new standard is also being developed for the DC infrastructure with the following starting points:

Less material
Higher system efficiency
Longer life span
Future-proof
Hybrid SON-T and LED lighting
Lower operating costs
Project Partners
The following companies are partners in making DC in horticulture possible:
DC Foundation Netherlands
Rabo Bank
Achmea
Productschap Tuinbouw
The Hague University
Joulz
Gavita
Agrolux
Stallingsbedrijf Glastuinbouw Nederland
Hellas Rectifiers B.V.
Direct Current BV