Energy Neutral Homes in Stroomversnelling
A national project with six housing corporations planning to renovate more than 110,000 houses into energy neutral homes.

Last update on
18 January 2023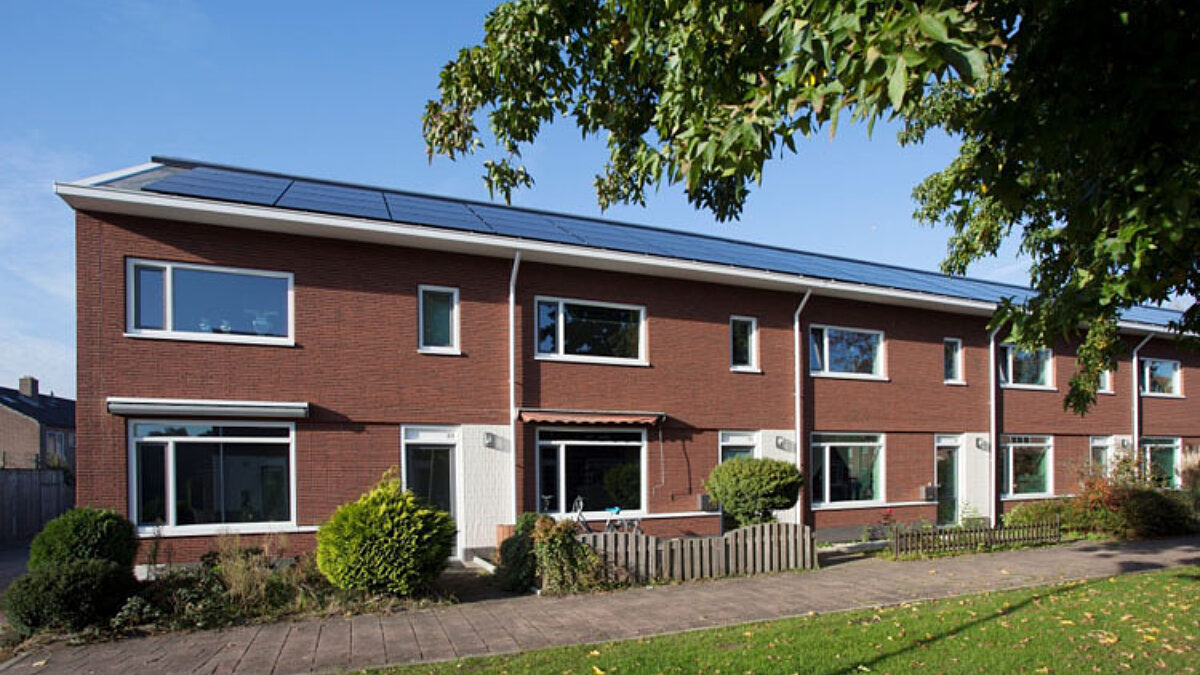 The four construction companies Ballast Nedam, BAM, Dura Vermeer and VolkerWessels, and six housing corporations, namely Lefier, Stadlander, Woonwaard, Tiwos, Wonen Limburg, and Portaal have set up the project "Stroomversnelling" (translates to Rapids) from 2014 to 2020. The renovated energy-neutral homes are called "Nul-op-de-Meter" homes, translated to "Zero-On-The-Energy-Meter".
With the energy neutral renovation, residents are saving on energy with improved insulation and smart electric facilities. By harvesting renewable energy through solar panels at a standard energy consumption of the house, the energy meter will add up to zero on an annual basis. The occupant pays only if more energy is consumed. This is an innovative concept that requires adjustment in the current legislation. The Ministry of Internal Affairs and the Ministry of Economic Affairs have signed a Green Deal to send the appropriate adjustment to the house.

Innovative DC System and DC Smart Grid
Direct Current B.V. worked in co-operation with BAM to implement a centralized smart DC system in three phases as depicted in the concept drawings below. In phase 3, the house will eventually be entirely connected to the DC net and fully operate on DC. In mid-April, BAM has started renovating a prototype phase 1 in Soesterberg.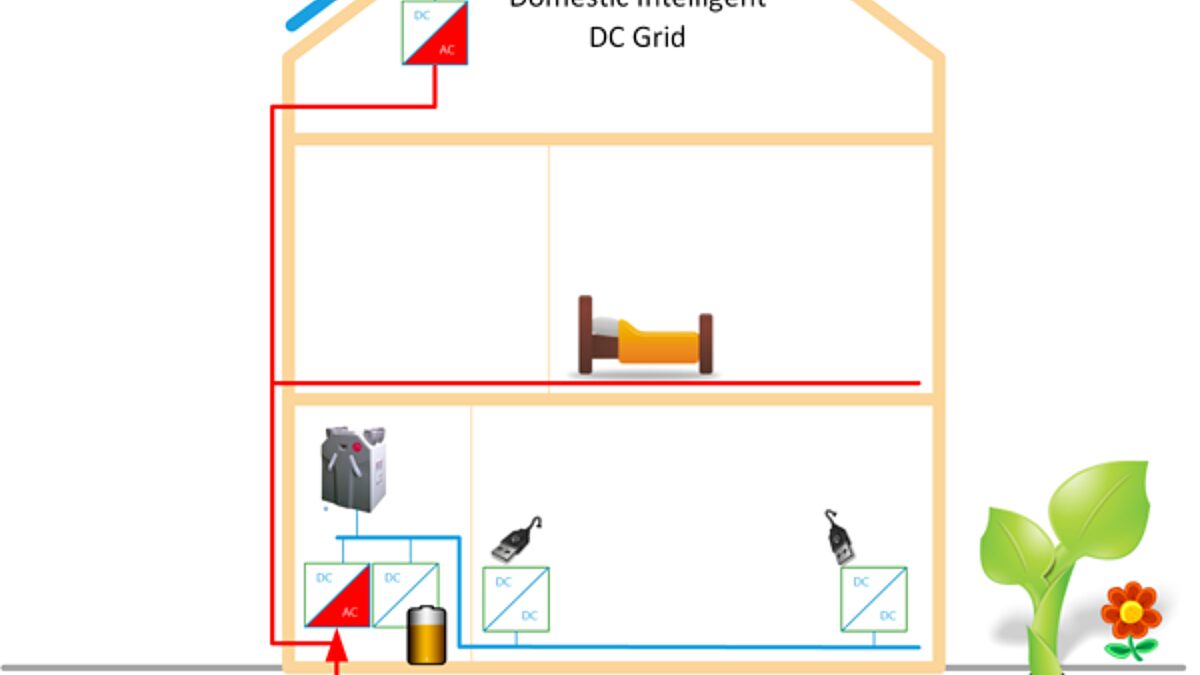 View
Phase 1: Installation of an intelligent DC system by Direct Current B.V. which makes a DC smart grid possible. DC USB sockets are connected to the DC smart grid. The USB wall outlets are supplied with DC for all electronics that operate on DC, such as computers, mobile phones, and TVs.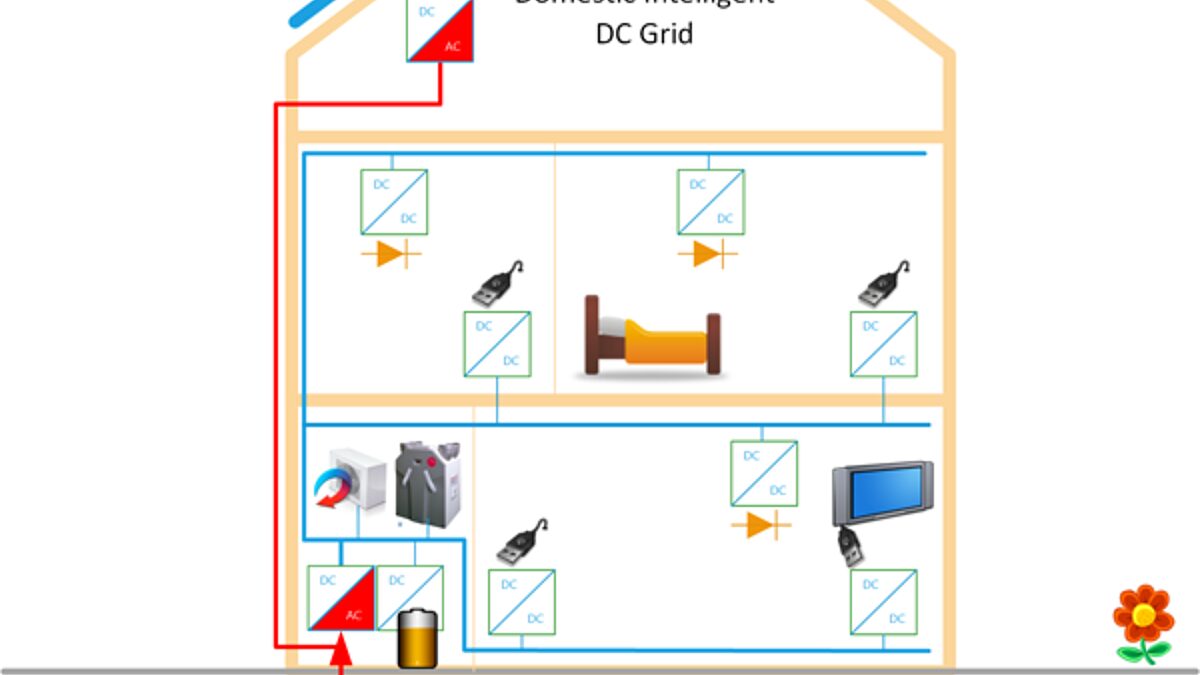 View
Phase 2: Further development of the smart DC system. Making DC units and heat pumps DC-compatible and connecting them to the DC smart grid . Connecting the LED lighting, which also operates on DC, to the DC smart grid.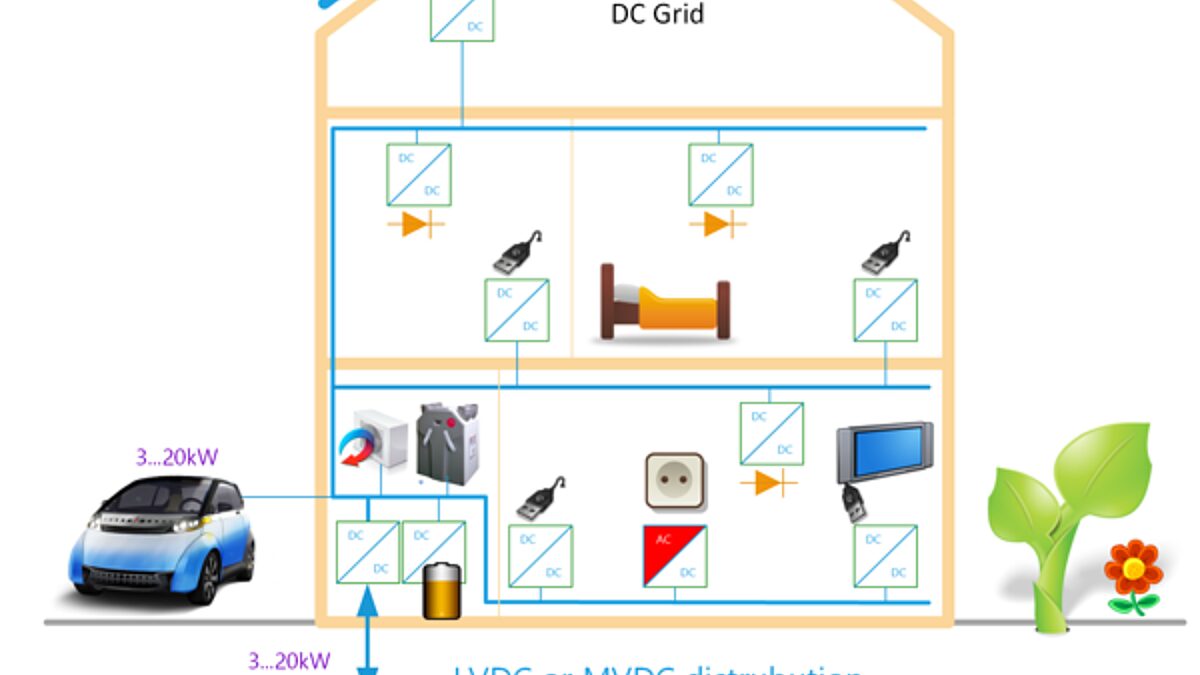 View
Phase 3: Final phase of development of the smart DC system. AC socket connection (for non-DC devices) to the DC smart grid. Connection to a DC smart grid and DC storage in the district which will also be developed and realized.