Pilots Public Lighting in Four Municipals
A series of 4 pilot projects started in May 2014 with public lighting, realized by CityTec.
Last update on
09 February 2023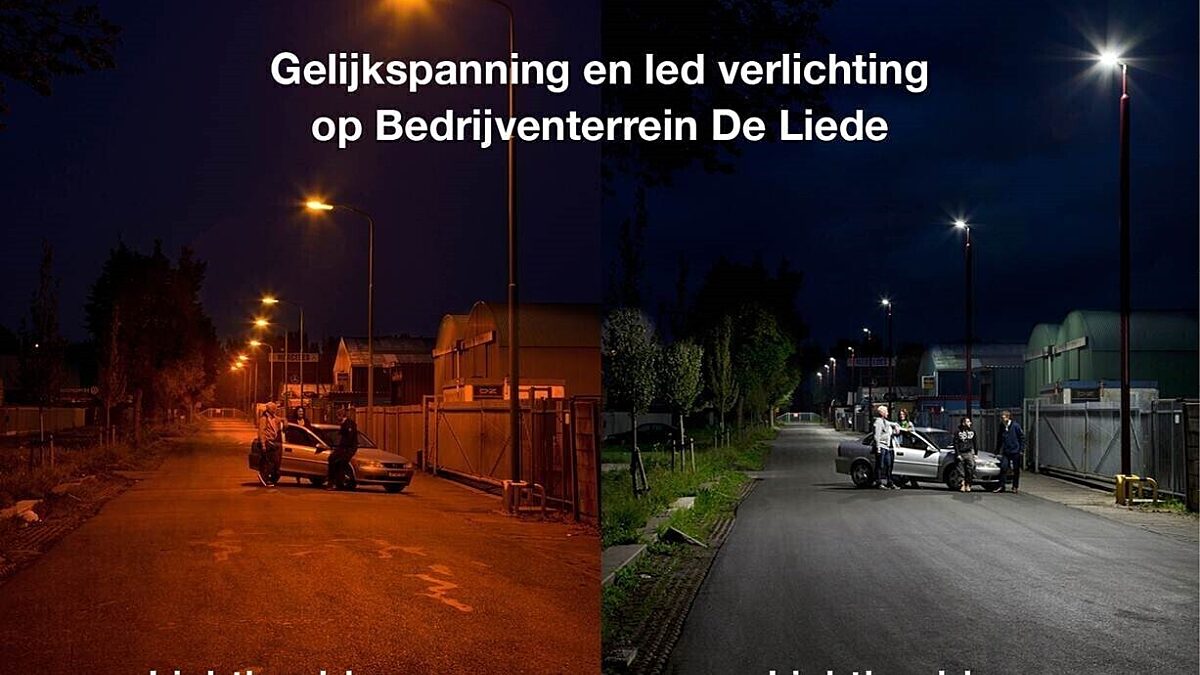 Intelligent Lighting on DC
Direct Current B.V. has developed an intelligent DC system that makes a smart DC grid possible for public lighting applications. This DC system combines electricity with communication. This is an innovation on DC and is a unique concept of Direct Current B.V., which is also the first in the world. By adding communication to the DC system, the behavior of each lamp can be individually controlled and regulated, dimmed, or switched on/off, from a central management system.

Direct Current B.V. developed the DC driver for LED lighting and the public lighting system, together with the intelligent DC system for the DC smart grid where the DC lamps are connected to for energy supply on DC. In collaboration, ELEQ produced a specially equipped terminal box for the new lampposts. The LED luminaires are designed and manufactured by Lightwell.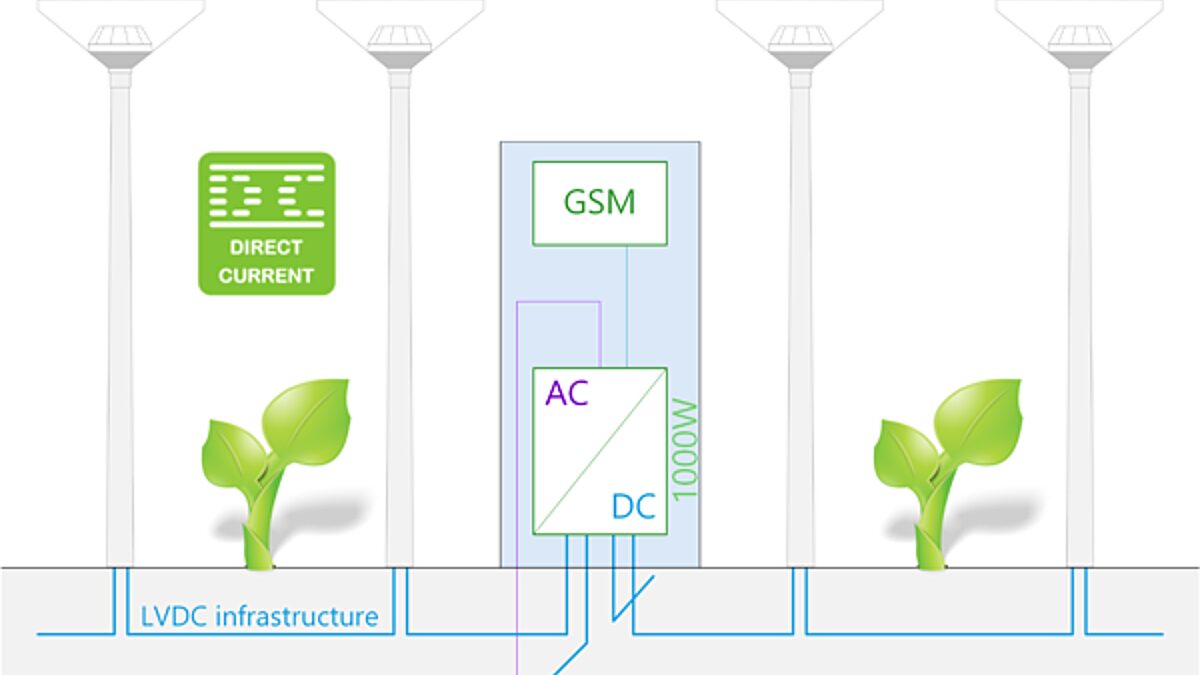 View
DC grid for Lighting schema
Sustainability and Renewable Energy
The DC smart grid can manage much longer distances than the current low voltage on AC. A DC grid is less susceptible to interference and leads to less energy loss, thus saving energy. In addition, a DC grid needs fewer components, thus conserving resources, and is more durable compared to the existing AC grid. The DC grid is also free of electrolytic capacitors, thereby increasing the lifetime of the DC drivers. Consequently, the DC drivers need to be replaced less often as the AC drivers.
Pilot 1: Business Park De Liede in the Municipality of Haarlemmermeer
Realized in 2014. The pilot project in De Liede in Haarlemmermeer is the first business park in the Netherlands with a smart DC grid. The LED lights in the lanterns have DC drivers developed by Direct Current BV.
Pilot 2: Musselkanaal in the Municipality Stadskanaal
Realized in 2014. Stadskanaal is the first municipality in the Netherlands where in the center of the district Musselkanaal the public lighting are connected to a DC smart grid of nearly two kilometers. The existing street lighting is replaced by 44 new lampposts containing the LED lights powered by the DC drivers and the public lighting system developed by Direct Current BV.
Pilot 3: Residential Area in Alphen aan den Rijn
Realized in 2015. First residential area with DC street lighting connected to the DC grid and DC system of Direct Current BV.

Pilot 4: Public Lighting in Zeeland
Project Partners
Direct Current BV
CityTec
Luminext
EleQ
Lightwell