Port of Amsterdam Smart Public Lighting on DC
Smart public lighting on bicycle paths powered by DC.
Last update on
20 September 2022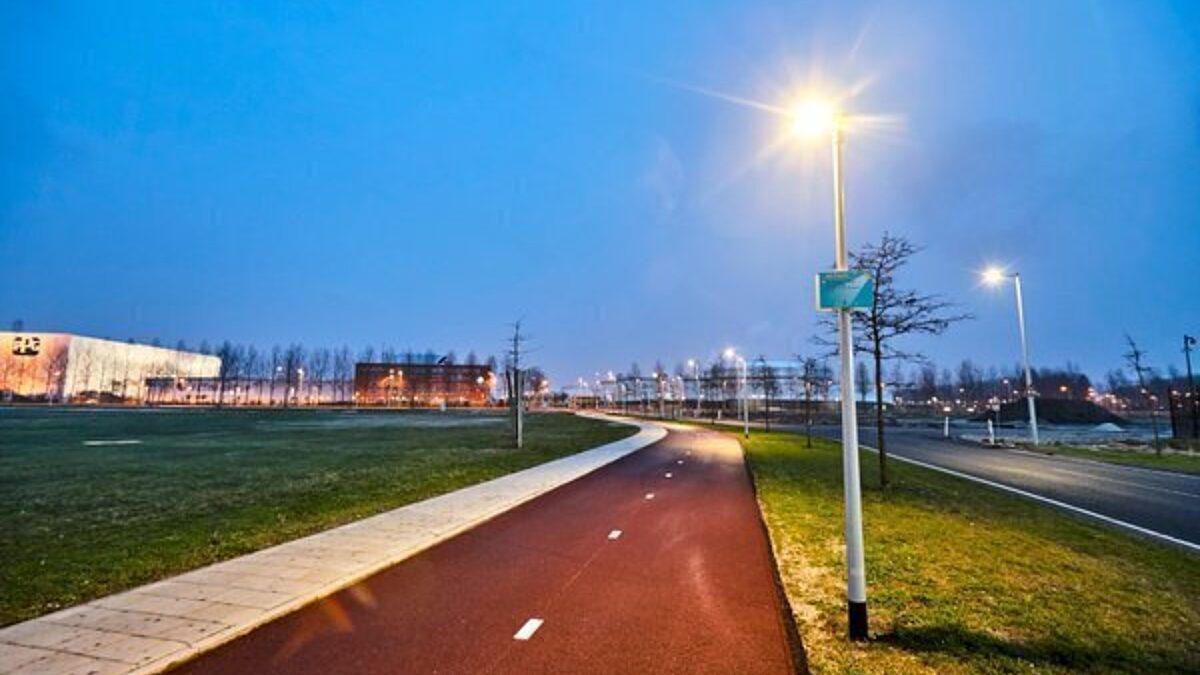 Amsterdam is the first city in the world to implement this type of self-supporting system, which is powered by the high-voltage DC grid on 350V and therefore does not rely on the public AC grid. The pilot project is to be gradually expanded until the entire port area is lit by this sustainable, safe and user-friendly system. In total, 42 dynamic dimmable LED luminaires are controlled remotely by a luminizer with software from Luminext. The smart public lighting adjusts to a comfortable light level when there are users of the paths. The installation of the DC grid instead of the regular AC grid and energy sourced fully from nearby floating solar panels and a miniature wind turbine it, makes the street lighting system sustainable and energy and cost efficient.
Lit by Direct Current B.V.
Direct Current B.V. supplied the 350V Public Light LED Driver to Luminext. In collaboration with CityTec, the DC grid is installed with the Current Router which controls the DC microgrid and the safety. The LED lighting is connected to the DC grid of the DC system.
Since solar panels generates DC power, a traditional AC grid would need DC/AC converters to transport the energy to the user. Because LED lighting works on DC, another AC/DC converter would then be needed to make the power usable. A DC system eliminates the need for these converters which makes up for energy losses, and DC cables are thinner than AC cables. All of this saves money on raw materials and investments and is an accelerator to sustainable energy transition.
Project Partners
Port of Amsterdam
Eneco
Luminext
Citytec
Windchallenge
Sunfloat