EU Erasmus+ (South Africa)
Project start/finish: 15-10-2017 / 14-10-2020
Last update on
09 February 2023
European Union project ERASMUS+ "Direct Current Technology: Renewable Energy Education and Skill Development in South Africa" (DCT-REES) aims to develop a new educational program on Direct Current (DC) technologies for South African (SA) universities, in order to supply the country with adequately trained professionals it needs to overcome its challenges in the field of electrical engineering.

DCT-REES is an EU project with 14 universities from four countries working together. The Hague University of Applied Sciences is the coordinator of DCT-REES.

DC Architecture
DC Systems B.V. supplies 350 V DC components and the system architecture:
Full DC protection
DC/DC converter 350V to 48V connected to Pre-chargers
AM1L Amstel Rectifier
DC components for connecting batteries to the microgrid (scheduled for implementation)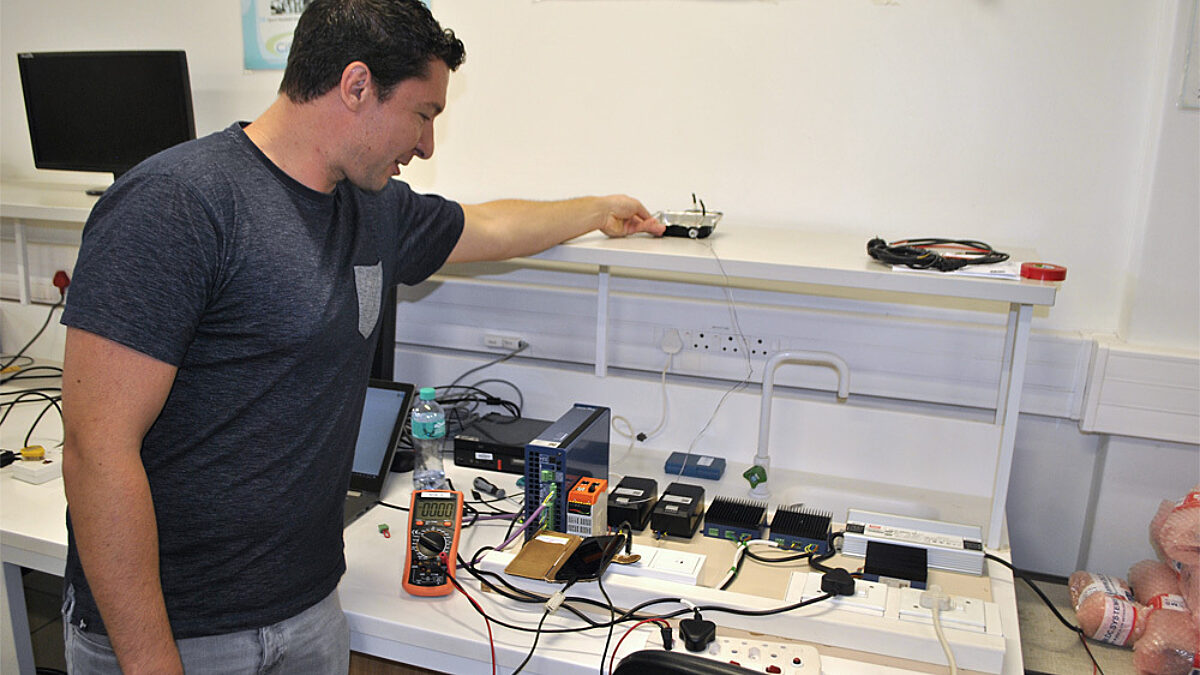 View
At the Cape Peninsula University of Technology (CPUT), Jonathan van der Heiden from DC Systems B.V. installed DC components for a test setup and demonstrated the working of the Current/OS based DC microgrid.
EU Project Partners
Fachhochschule Aachen (DE), Katholieke Universiteit Leuven (BE), Technische Hochschule Koln (DE), Rheinisch-Westfaelische Technische Hochschule Aachen (DE), University Of Johannesburg (ZA), Cape Peninsula University Of Technology (ZA), University Of South Africa (ZA), Nelson Mandela University (ZA), Tshwane University Of Technology (ZA), Noordwes-Universiteit (ZA), Durban University Of Technology (ZA), Uc Limburg (BE), Technische Universiteit Delft (NL).
Note: DC Systems B.V. is not a partner in this EU project, but supplier of 350 V DC components and system architecture.